An Optimal Living Space for People with Alzheimer's Disease & Related Dementias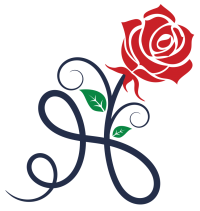 Construction of the Jennifer Gardens Memory Care Facility was completed in June of 2016. You will not find another memory care facility this new or this state-of-the-art in West Pasco, Florida.
The Jennifer Gardens Memory Care Facility was designed to enable residents to maintain their independence for as long as possible, without jeopardizing their safety. Instead of focusing in on their deficiencies, our facility's layout offers stimulation meant to affirm each resident's capabilities. We respect the dignity of each person and encourage active participation by family members and caregivers.
Designed From the Ground Up
Architect Gil Livingstone wanted to design Jennifer Garden's memory care facility to be state-of-the-art. His research centered heavily around a white paper that was published in 2014 by the Alzheimer's Foundation of America and Perkins Eastman, a top design and architecture firm. This report was titled "Excellence in Design: Optimal Living Space for People With Alzheimer's Disease and Related Dementias".
Gil's design incorporates the best design practices and other considerations concerning residential care settings for individuals living with Alzheimer's disease as recommended by the "Excellence in Design" white paper. The final product is a forward-thinking senior housing facility that meets the needs of residents, their families, and professional caregivers.
Peace of Mind
Jennifer Gardens strives to conserve our residents' independence and flexibility while still providing a secure and safe environment.
Security plays a big role in the design of our memory care facility. Not only do we want our residents to be safe and secure, we want them to feel that way. Alzheimer's disease and related dementias can produce feelings of anxiety and paranoia. When a resident feels safe and secure in their environment, they feel calm and confident in their home.

Jennifer Gardens nourishes each person's need for both privacy and community. Just as we provide community areas that support resident activity and engagement, we also aknowledge the importance of providing quiet, peaceful spaces. No matter the situation, the design of our facility provides appropriate and focused stimulation.
Jennifer Gardens offers single-occupancy rooms that provides each of our residents with the independence, privacy, and dignity that they deserve.

Our Location
7334 Jennifer St.
Port Richey, FL 34668
(727) 863-7866